Lázaro, N. and Reinders, H. (2008). Independent learning centres: Tips for teachers. NCELTR.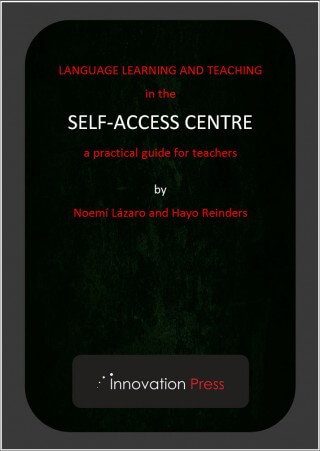 This is a practical book for teachers and administrators interested in self-access and exploring it for their institutions or for their own teaching. It can be ordered online below for only 9.95 euros. Once it's been paid, you will be able to download it as an e-book. If you do not have Paypal, please email me. Students and teachers in low-income countries are entitled to a 50% discount. Email me for details. New: the book is now also available as a Kindle download from Amazon.
Below you can find the table of contents:
Contents
Introduction
1 The rationale for SACs
How ca SACs benefit language learning and teaching?
2 Linking classroom and SAC
How can the classroom and the SAC be successfully linked?
3 The challenges of SACs
What are some of the challenges faced by SACs?
4 Cultural aspects of ILL
Is Independent Language Learning suitable for all cultural contexts?
5 Activities in the SAC
What types of activities are the most common in SACs?
6 Materials for the SAC
What kind of materials are used in the SAC?
7 Online resources
What kind of online resources are available for independent learning?
9 Advising and learner training
What other types of support are offered in SACs?
10 Assessing learning
What types of assessment can be conducted in the SAC?
11 Managing a SAC
What are the key elements for managing a SAC?
12 Schools without a SAC
How can elements of a SAC be introduced in a classroom?
Bibliography