[my availability at present is limited, but there may be opportunities for development or delivery of courses that could benefit your institution as well as my place of work, so do feel free to contact me with your ideas].
At certain times of the year I am available to teach undergraduate and postgraduate courses in the areas of applied linguistics, second language acquisition, teacher education, and specific topics related to my research interests. In addition, I offer staff development courses.
I teach both on-site, subject to my schedule, and online, using collaboration software such as Zoom and Gotomeeting. I also run Moodle on my server and am able to offer courses through that in case no CMS is available in your institution. This means that I am often quite flexible in teaching courses at short notice, for example in the case where a replacement is needed. I also teach in Second Life.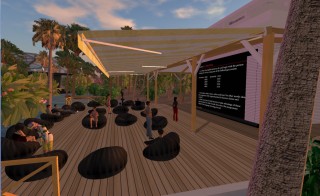 In recent years I have given courses, workshops and invited lectures in over 40 countries around the world and have worked as a visiting professor in numerous institutions.
Below is a selection of courses I have taught in recent years. If you would like help with a course in a different area, please feel free to contact me.
Graduate Academic Courses
Learning analytics and data mining in language education
Teaching methodologies
Innovation in language learning and teaching
Game-based learning and teaching
Educational technology
Analysing Learner Language (with Rod Ellis and Gary Barkhuizen)
Resource-based language teaching (Learner Autonomy)
Introduction to Second Language Acquisition (undergraduate)
Cognitive Approaches to Learning
Instructional Design
Interlanguage Pragmatics
Computer-Assisted Language Learning (various courses)
Research in Applied Linguistics
Curriculum Development
Research in Applied Linguistics
Discourse Analysis
Classroom Management
Learner Differences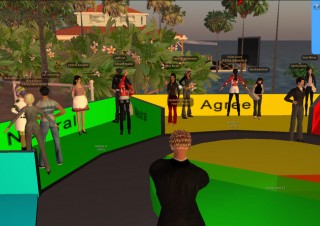 Teacher Education
Leadership and Mindfulness for language professionals
Certificate in TESOL Teaching
Instructional Design
Strategy instruction
Learner Autonomy in language teaching
Discourse Analysis
Teaching Oral Presentation Skills
Structure of English
Classroom Management
Writing Through Text Types for Secondary School Teachers
Materials Design
Language Proficiency
Academic Writing, Listening to Lectures, Presentations Skills and many other academic English topics
English Proficiency for L2 English Teachers
Dutch as a second language for refugees
General English classes: all topics from lower secondary to adult learners
TOEFL and IELTS preparation classes
English for Government Officials and other ESP classes
A wide range of self-access workshops
Language counselling sessions
Having always been interested in promoting learner autonomy and learning beyond the classrom in our school, we found Hayo's workshop truly inspiring for the teachers. As stated by many of them during the session, it is high time we integrated technology into our profession and this workshop proved to be an excellent starting point." – Mohsen, Director at Safir Language Academies, the largest language school (over 100 branches) in Iran, 2018.
Prof. Reinders delivered a masterclass at the ICIET2019 conference with his oratory skills, bringing together discussions on different cutting-edge technology and applications of IoT and ICT in a pedagogical context. His talk was futuristic with engaging and fascinating discussions on managing big data in a language teaching and teacher training context, making the audience think and reflect on what they do and how they could reinvent pedagogy in their respective curriculum. Dr Debopriyo Roy.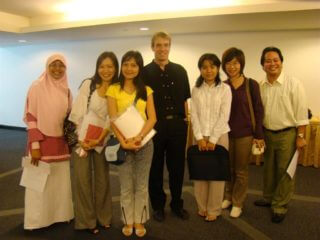 With my MA students in Singapore
"You'll never understand the theory unless you apply it" – Gardner (1999)