Below you will see some examples of common learning spaces. The first one is 'formal/traditional classroom instruction.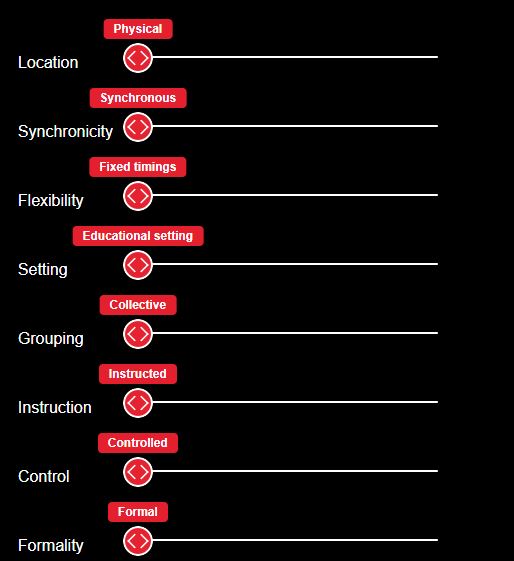 The next example is 'flipped learning'.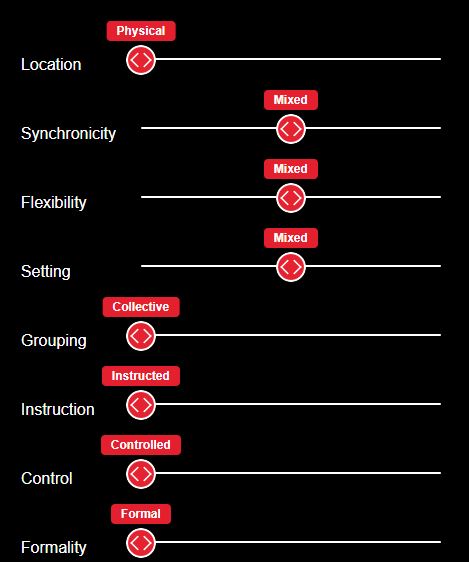 The next one is 'hybrid' learning, or the situation where some learners are in class face-to-face and others are online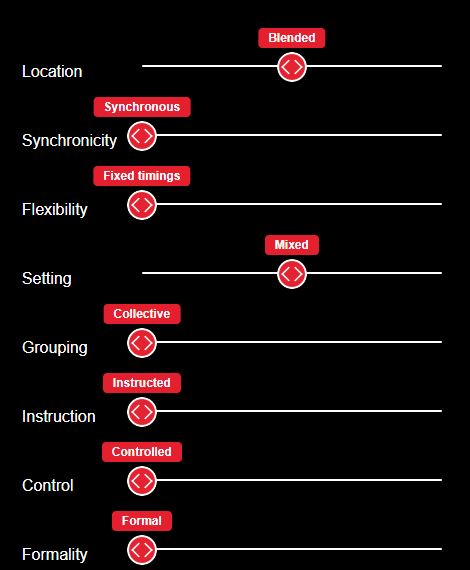 The next one is self-access learning.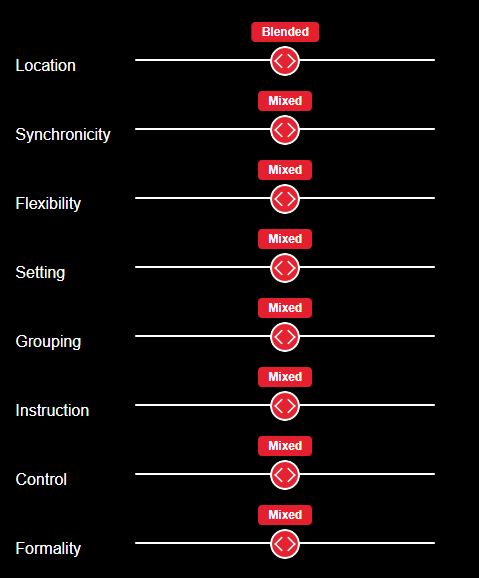 And the final one is autonomous learning.