Call for Papers: AILA Research Network Symposium at AILA in Rio de Janeiro 2017

The Research Network on Digital Games is looking forward to its symposium at the upcoming AILA Congress in 2017 in Rio, Brazil link
New book series: New Language Learning and Teaching Environments
Do you have a book in you? I edit a book series for Palgrave Macmillan on 'New Language Learning and Teaching Environments', dedicated to recent developments in learner-centred approaches and the impact of technology on learning and teaching inside and outside the language classroom and would love to hear your idea for an authored or edited book!
New Language Language Learning and Teaching Environments offers a multidisciplinary forum for presenting and investigating the latest developments in language education, taking a pedagogic approach with a clear focus on the learner, and with clear implications for both researchers and language practitioners.
Aims and scope:
• To publish cutting-edge research into current developments and innovation in language learning and teaching practice.
• To publish applied accounts of the ways in which these developments impact on current and future language education.
• To encourage dissemination and cross-fertilisation of policies and practice relating to learner-centred pedagogies for language learning and teaching in new learning environments.
• To disseminate research and best practice in out-of-class and informal language learning.
Work on New Language Environments encompasses research (both theoretical and applied) and development in areas as diverse as (and not limited to):
Virtual learning environments
Learner Autonomy
Self-access centres
Blended learning
Distance learning
Self-directed learning
Content and Language Integrated Learning
Work-based learning
Community initiatives
Self-study
Mobile learning
New Literacies
Situated learning
Language Support
Language Advising and Counselling
You can download more information about the series and submission guidelines here. I encourage you to consider submitting a proposal. Feel free to contact me with any questions.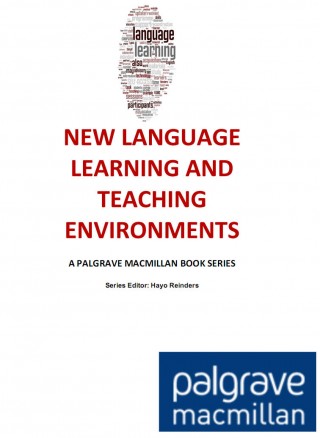 digital games and L2 interaction and acquisition
A particular area of interest for me is the use of digital games in L2 acquisition. I have an edited book on this topic coming out soon and will post more information here as soon as it is available. A pratical article on using games in the classroom can be found here:
One of my PhD students (Sorada Wattana) and I are looking into the effects of game play on students' Willingness to Communicate (WTC) and their actual in-game interaction. We are also looking at the
effects of different types of instructions (in the form of in-game quests) on the quantity and quality of target language use. Preliminary results have been presented at the 2010 Wireless Ready conference in Nagoya and you can read some of the findings here:
Reinders, H. & Wattana, S. 2011 'Learn English or Die: The effects of digital games on Interaction and Willingness to Communicate in a Foreign Language'. Digital Culture and Education, 3(1), p. 4-28.